If you're looking for senior living or care in Philadelphia, Pittsburgh, or anywhere in-between in the expansive Pennsylvania countryside, you've probably discovered there is not shortage of options. You wouldn't be the first to feel confused or overwhelmed by the living types, services, types of staff and other things you need to take into account. It's easy to feel lost when you're beginning your search for the senior home.
We want to make sure your finding the best senior living and care community for your loved one is as painless as possible. That's why we put together the following list of 15 communities that are the highest rated in Pennsylvania. It's a large state, so don't be anxious if none of the providers listed below are in your area. You can still search our senior living directory for other high quality senior living facilities in your city. You can also contact us and a professional senior living advisor will assist you.
Pennsylvania Senior Living Tip: Staying Connected with Loved Ones
The transition to senior living can be a jolting experience for aging adults. Most folks transition just fine, while others miss their loved ones terribly. When searching out a senior living facility, inquire as to how frequently you or your loved one can use the phone, receive visitors, or even connect via video. Some communities are more lenient with the phone but have strict in-person visitation policies. While others prefer frequent in-person visitation and organize activities around these sessions. Staying connected often, especially in those early months, is critical to a healthy transition.
Ranking The Best Senior Living Facilities in Pennsylvania
Thankfully the Internet provides us with nearly infinite information for products and services. Reviews are available for nearly everything and senior living is no different. While ranking the best Pennsylvania senior living facilities, we researched Google and Facebook reviews among ratings left by our own audience. We also dug into state violations and complaints with the PA Department of Health to balance the reviews we found and make our final list.
Pennsylvania senior living facilities start at $1400 a month, and average roughly $2,600. Prices will go up depending on the level of care the senior living center offers and what the senior resident needs. Memory care and skilled nursing facilities can be thousands of dollars more a month, but senior apartments and independent living usually charge just rent, since no care is provided.
Top Rated Pennsylvania Senior Living Facilities

4.79/5 Average Rating of Facilities
537 Total Reviews
---
10000 Shannondell Dr
Audubon, PA 19403
Living Types Available: Assisted Living

4.9/5 Average Rating
35 Total Reviews
What residents and loved ones have to say about Shannondell at Valley Forge:
SD is a great place to be during this pandemic. Management and staff going overboard to care and provide for the residents; dinner delivered to our apartments; entertainment, exercise and educational programs provided on close circuit TV. Many other support activities too many to identify.

-Roderick Fancher
---
450 Willow Valley Lakes Dr
Willow Street PA 17584
Living Types Available: Assisted Living, Independent Living, Memory Care, Nursing Home

4.8/5 Average Rating
34 Total Reviews
What residents and loved ones have to say about Willow Valley Communities:
My mother and two sisters live here. Immaculate level of cleanliness, decent food, cruise ship like decor. 24 hour nursing available, and a campus with medical, financial, and other services on site. Has to be one of the top facilities in the nation.

-David Hughes
---
3500 W Chester Pike
Newtown Square PA 19073
Living Types Available: Assisted Living

4.8/5 Average Rating
35 Total Reviews
What residents and loved ones have to say about Dunwoody Village:
Excellent life care community with everything from large independent homes to skilled nursing facility. Interesting, accomplished residents.

-Richard Brower
---
111 Perrymont Rd
Pittsburgh PA 15237
Living Types Available: Memory Care

4.8/5 Average Rating
25 Total Reviews
What residents and loved ones have to say about Vincentian Home:
Memory Lane for dementia patients Vincentian is a special, living, kind place to live! Our mother lived there – the staff are so professional yet so kind to the residents and visiting families. Since our mother passed, I miss going there and the cozy, special life the residents were blessed with! I will always have fond memories of Memory Lane! xo, Kathy Seeds

-Kathryn M. Seeds
---
900 N Atwater Dr,
Malvern PA 19355
Living Types Available: Independent Living, Assisted Living, Memory Care

4.8/5 Average Rating
18 Total Reviews
What residents and loved ones have to say about Echo Lake Retirement Living:
My mother is looking at moving into a retirement community. We went to visit Echo Lake on a weekend and I expected there would be nothing happening since they just opened. As we entered we were surprised to see about 15 residents being entertained by an employee (Ginger). They were all laughing and enjoying some cocktails and milkshakes. My mother joined in with the group. Ginger could not have done more to make us feel welcomed. We have toured many places and have not witnessed a group of happier people. Definitely a place to consider.

-Sue Manor
---
404 Cheswick Rd
Bryn Mawr, PA 19010
Living Types Available: Independent Living, Assisted Living, Memory Care, Nursing Home

4.7/5 Average Rating
37 Total Reviews
What residents and loved ones have to say about The Mansion at Rosemont:
Beautiful apartments for seniors with different levels of needed care. Willing staff members to aid in problem solving or just to lend an ear.

-Carolynn Roe
---
Area Served: New Castle, PA and surrounding locations
Living Types Available: Home Care

5.0/5 Average Rating
21 Total Reviews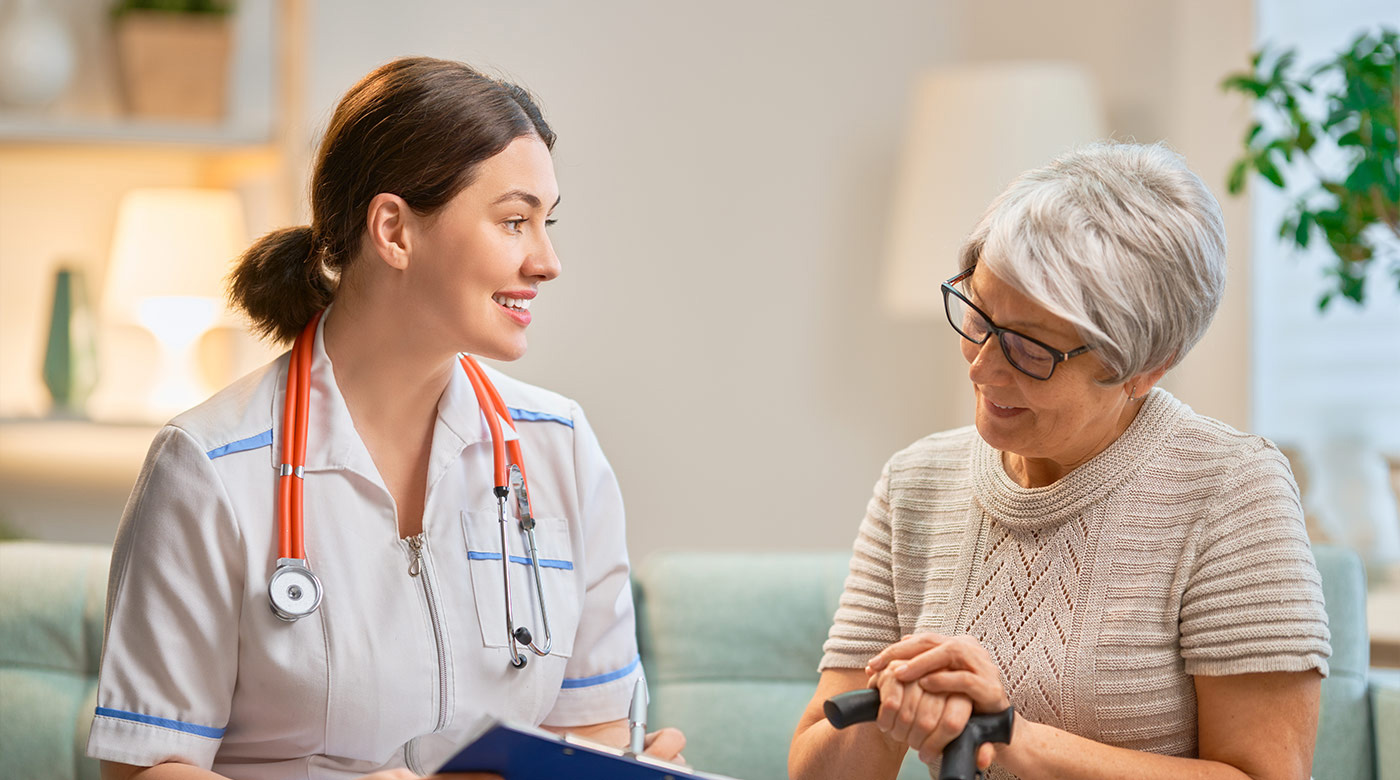 What residents and loved ones have to say about DON Services:
Helpful, they are clean, fast and help those with a disability

-Tabatha Brunswick
---
153 Goodview Dr #8527
Apollo, PA 15613
Living Types Available: Assisted Living, Memory Care, Nursing Home

4.8/5 Average Rating
11 Total Reviews
What residents and loved ones have to say about Quality Life Services – Apollo:
Kind, loving, dedicated staff giving their very best to care for, an ever changing, challenging, healthcare environment.

-A S
---
3525 Canby St
Harrisburg PA 17111
Living Types Available: Assisted Living, Memory Care

4.9/5 Average Rating
23 Total Reviews
What residents and loved ones have to say about Ecumenical Retirement Community:
Excellent! I highly recommend Ecumenical Retirement community. The nursing staff is superb, caring and professional. My father stayed in building 2 for 4 years and was so happy there. He made many friends with residents and staff. The atmosphere is bright and up beat. The activities are many and well organized. Very clean. I can't thank all the caregivers there enough for my father's comfort and happiness.

-Sherri Reff
---
215 Plymouth Road
Plymouth Meeting PA 19462
Living Types Available: Independent Living, Assisted Living, Memory Care

5.0/5 Average Rating
15 Total Reviews
What residents and loved ones have to say about Pinnacle at Plymouth Meeting:
I had been to several personal care facilities both in Florida and in Pennsylvania. The setup at Pinnacle is lightyears ahead of most others. It is clean, welcoming, and the staff is friendly and top-notch. From the management on down, they made my moms stay there an experience we will never forget. Thank you Pinnacle!

-Todd Kevitch
---
More Highly Rated PA Senior Living & Care Facilities
Friendship Village – South Hills a CCRC
Ivy Creek Gracious Retirement Living
Woodland Creek Alzheimer's Special Care Center