Growing old can come with complications. Some folks require additional assistance, and while a senior living facility is a big step, embarking on the search does not need to be stressful. Yes, knowing what to look for in a senior living home, comparing amenities and services across providers, these are important parts of the process. But Alabama has a great variety of adult communities and finding the right home is certainly possible.
While the search and the ultimate decision of which senior living facility you'll choose is highly personalized, our team has taken the time to compile a list of the top Alabama senior living communities. If none of these location are conveniently located near you, our senior living directory also contains plenty of quality choices. You can always contact us during your search for any assistance and a professional senior living advisor will guide you.
Bridge Loans are an Option for Paying for an Alabama Senior Living Community
Many seniors end up transitioning into an elderly community from their own homes. Depending on the circumstances, this move can take place quickly, and if this is the case, a bridge loan may help in providing the necessary cash for the move. Bridge loans are short-term loans designed to pay for living community expenses while a person's home is being sold. While they are quite useful in these circumstances, the interest rates are typically higher than normal loans due to the short duration.
Ranking The Best Senior Living Facilities in Alabama
Determining the best senior living communities in Alabama was not easy. Prominent sites such as Facebook and Google are an authority regarding reviews. Our team read through thousands of them and scored the reviews. We then combined those with reviews left on our site and arrived at our top senior communities in Alabama. Before finishing our list, we reviewed the Alabama Department of Health's site and points were subtracted for outstanding citations.
An average assisted living facility in Alabama will run about $2,100 per month. Independent living is for active adults who don't need any care, and can be just over $1000 per month. Memory care and nursing homes have trained medical staff that are qualified to care for seniors with the most demanding needs. These specialized facilities usually cost thousands more per month, but can be covered by Medicare if the resident qualifies.
Top Rated Alabama Senior Living Facilities

4.77/5 Average Rating of Facilities
481 Total Reviews
---
451 Liberty Pkwy
Vestavia Hills, AL 35242
Living Types Available: Assisted Living, Memory Care

4.9/5 Average Rating
19 Total Reviews
What residents and loved ones have to say about Longleaf Liberty Park:
Lovely facility–inside and out! What struck me was how much the staff cares about the residents. Seeing the care and relationship the staff has is heartwarming. I also love that even in COVID, Longleaf has made it a priority to do fun (and safe) things to bring cheer to the residents!

-Tyler D
---
5001 Old Montgomery Hwy
Tuscaloosa AL 35405
Living Types Available:

4.8/5 Average Rating
31 Total Reviews
What residents and loved ones have to say about Regency Retirement Village:
Regency is a lovely facility! The resident that I went to visit was not there at the time, but I checked in without any difficulty, temperature was taken and I was made to feel so very welcome. I cannot wait to visit again! So glad Regency serves residents, families and Tuscaloosa!

-Brenda Stewart
---
1009 Line St NE
Decatur, AL 35601
Living Types Available: Independent Living

4.9/5 Average Rating
21 Total Reviews
What residents and loved ones have to say about Riverside Senior Living:
My mother has lived here for four years and she is thriving! I feel like she is very loved and well cared for. She always has a variety of activities to choose from and she has made some wonderful friends. Chef Jimmy is always coming up with new ideas for their menus and even does cooking shows for the residents. We love the nursing staff and they treat my mother like a member of their family. The location is second to none with the incredible view of the Tennessee River right outside their door. I hope Riverside is still around when I am ready for assisted living!

-Kim Schuster
---
2435 Columbiana Rd
Vestavia Hills AL 35216
Living Types Available: Independent Living, Assisted Living, Memory Care

4.9/5 Average Rating
35 Total Reviews
What residents and loved ones have to say about Morningside of Vestavia Hills:
Morningside of Vestavia Hills is an awesome facility all around. The staff is great and very caring toward all residents. I have never been to another facility like this where the sense of family and hospitality shines so bright! Keep up the great work Morningside of Vestavia Hills!!

-Jasmyne Henderson
---
10801 County Line Rd
Madison AL 35758
Living Types Available: Assisted Living, Memory Care

5.0/5 Average Rating
25 Total Reviews
What residents and loved ones have to say about Madison at The Range:
My experience with all of the staff has been wonderfully positive and responsive. Especially during these difficult times they have worked diligently to make visits happen and to be understanding and caring. Thank You!

-Philip Mellor
---
1020 Olive St SW
Cullman, AL 35055
Living Types Available: Assisted Living, Memory Care

5.0/5 Average Rating
6 Total Reviews
What residents and loved ones have to say about Westminster Assisted Living and Memory Care:
I have been here since May 29, 2017. Everything is kept sparkling clean by precious employees, we have a wonderful Executive Director, an exorbitant Activity Directory and the food is great. Come and join us!

-Mary Ellen Jones
---
151 Woodham Dr
Albertville AL 35951
Living Types Available: Assisted Living, Memory Care

4.7/5 Average Rating
15 Total Reviews
What residents and loved ones have to say about Bridgewood Gardens:
My husband who has severe Alzheimer's lived at BG for a little over a year before he transitioned to a nursing home. I love this place. The staff, the nurses, and the caregivers go well beyond performing just a job. They treated my husband with total loving care, patience, and dignity. In addition to his outstanding care, they have supported me through emotional and stressful life changes the whole time he lived there. His apartment was very roomy and comfortable. The price was reasonable and let me say, he gained 20 pounds from eating their delicious carefully planned menus. Many times I ate the food myself. It was outstanding. The staff, nurses, and caregivers were not only supportive of my husbands disease progression, they became an extension of our family. Always kept me abreast of any concerns or changes. We have become very close and always say I love you to each other. Since COVID-19 has disrupted life as we know it, all of our lives have been emotionally a bad roller coaster ride. The actions that BG took to keep the memory care residents connected to their family with restricted visitation, like FaceTime is wonderful. I know when I need assisted living, I'm going to BG. I will always love you guys and stay in touch. Thank you for everything.

-Nancy McCloud
---
1410 18th Ave E
Tuscaloosa, AL 35404
Living Types Available: Assisted Living, Memory Care

4.6/5 Average Rating
25 Total Reviews
What residents and loved ones have to say about Crimson Village:
Everything it is a fun and awesome place to live and enjoy life.

-Becky Mayton Heany
---
Areas Served: Hunstville and surrounding locations
Living Types Available: Home Care

5.0/5 Average Rating
25 Total Reviews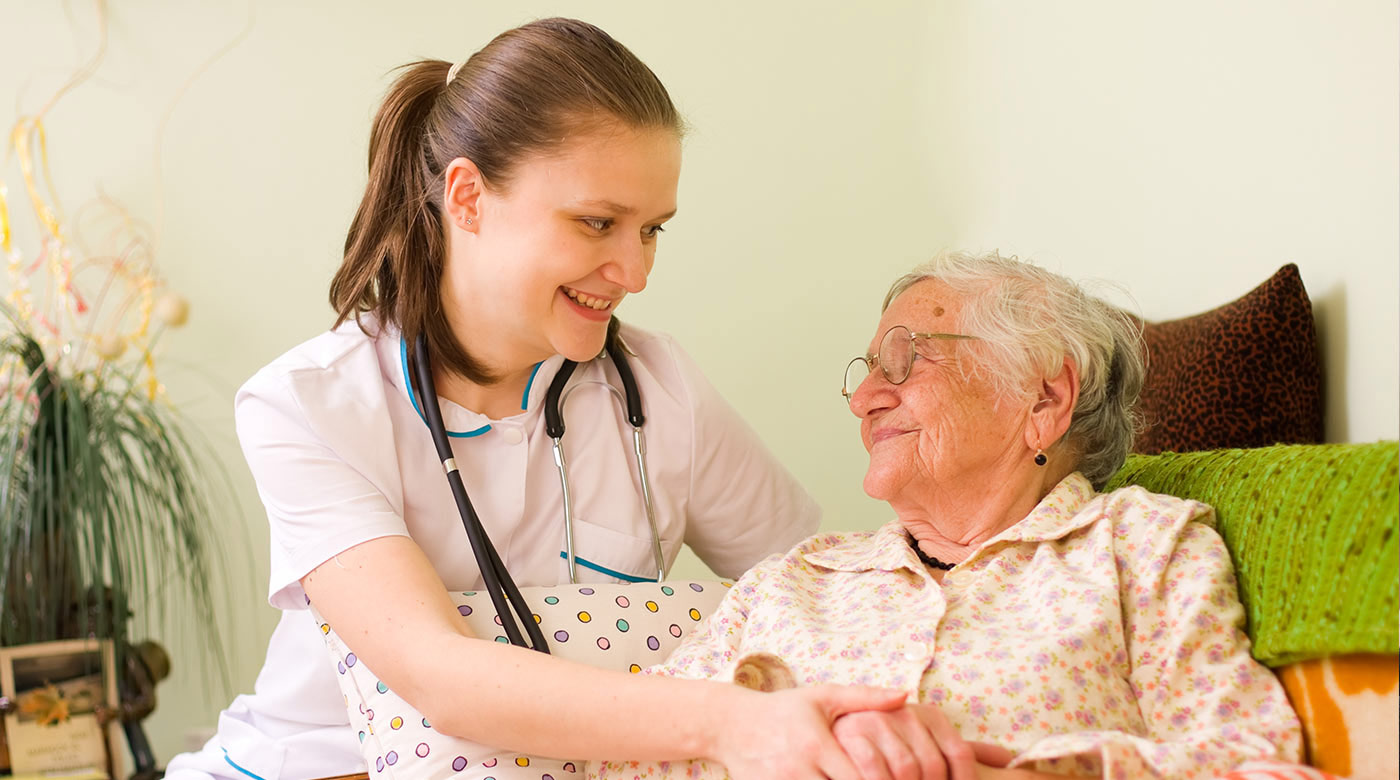 What residents and loved ones have to say about Visiting Angels Home Care – Huntsville, AL:
The team at visiting angels is fantastic! Hard working and professional are just a few words to describe this wonderful team. If you are in need of home care assistance this is absolutely the team to trust!

-Misty Guzman
---
101 Tulip Lane
Dothan AL 36305
Living Types Available: Independent Living, Assisted Living, Memory Care

4.9/5 Average Rating
24 Total Reviews
What residents and loved ones have to say about The Terrace at Grove Park:
The staff was unbelievably friendly and helpful. Cottages very clean and looked like new

-Lamar Hart
---
More Highly Rated AL Senior Living & Care Facilities
Rocky Ridge Retirement Community
Right at Home – Birmingham, AL
Legacy Village of Jacksonville