If you live in the great state of Iowa and you're looking for senior living and care for yourself or a loved one there are many attractive options available to you. If you're fortunate enough to be a resident of Iowa, you know this heartland state is as long on wholesome values as it is steeped in wide-open spaces. There are dozens of high-quality, affordable, and attractive senior living communities for a range of age groups in every part of the state. Whether you're looking for independent living, assisted living, or a higher level of care that will meet your individual needs, you're certain to find exactly what you're looking for in the great state of Iowa.
We have made the search easy for you by compiling this list of Iowa's many fine senior living communities. As you look through its contents, keep in mind that there is a huge and growing number of such communities in the state. So, if you don't find a senior living community in your area or nearby, we may have yet to include it in our list. If that's the case, feel free to get in touch with us for guidance, or simply take a look at our senior living directory for a complete and unsorted list of retirement communities.
How to Select an Iowa Senior Living Community
Proximity to your loved ones should not be the first consideration on your list when choosing a retirement community. The most important consideration over time will be a location close to a primary care physician and frequented medical specialists. Next might be whether or not the facility offers transportation services.
Ranking The Best Iowa Senior Living Communities
Our list is not ranked according to popularity or for resort-like features. We started by looking at online reviews to gauge customer satisfaction. Then we looked at the Iowa Dept. of Public Health for regulations violations and complaints. Finally, we juxtapose all of this information against affordability with consideration for important services and amenities like transportation and activities offered.
Top Rated Iowa Senior Living Facilities

4.78/5 Average Rating of Facilities
337 Total Reviews
---
9225 Cascade Ave West
Des Moines IA 50266
Living Types Available: Independent Living, Assisted Living, Memory Care

4.4/5 Average Rating
18 Total Reviews
What residents and loved ones have to say about Edgewater, a WesleyLife:
I was a patient at Edgewater after a knee replacement a year ago, exactly. I have suggested Edgewater to several people since. The staff is welcoming and more than helpful. One will feel safe and cared for instantly. Physical therapy is difficult after a lnee replacement, and the professional therapists take it seriously with one major goal…to get you on your feet and ready for home. Edgewater will be a positive experience for any patient, and an important decision that will be successful.

-Lyn Obannon
---
1650 SE Holiday Crest Cir
Waukee IA 50263
Living Types Available: Independent Living, Assisted Living, Memory Care

4.9/5 Average Rating
30 Total Reviews
What residents and loved ones have to say about Independence Village of Waukee:
My husband lived here for almost a year and a half. Due to Alzheimer's he could be difficult. But the staff was patient, understanding, caring and loving to him. The administration is good about answering questions and taking care of whatever you as a family member might need in regards to your loved ones needs. Wonderful facility, wonderful people.

-Marilyn Anderson
---
2950 W Shaulis Rd
Waterloo, IA 50701
Living Types Available: Assisted Living

5.0/5 Average Rating
6 Total Reviews
What residents and loved ones have to say about Harmony House Health Care Center:
I'm thankful to Harmony House for caring and providing the best care to my brothers Diego and Miguel. To all the staff that cared and friended my brothers. Thank you!

-Maly Rodriguez
---
Areas Served: Ankeny and surrounding locations
Living Types Available: Home Care

5.0/5 Average Rating
8 Total Reviews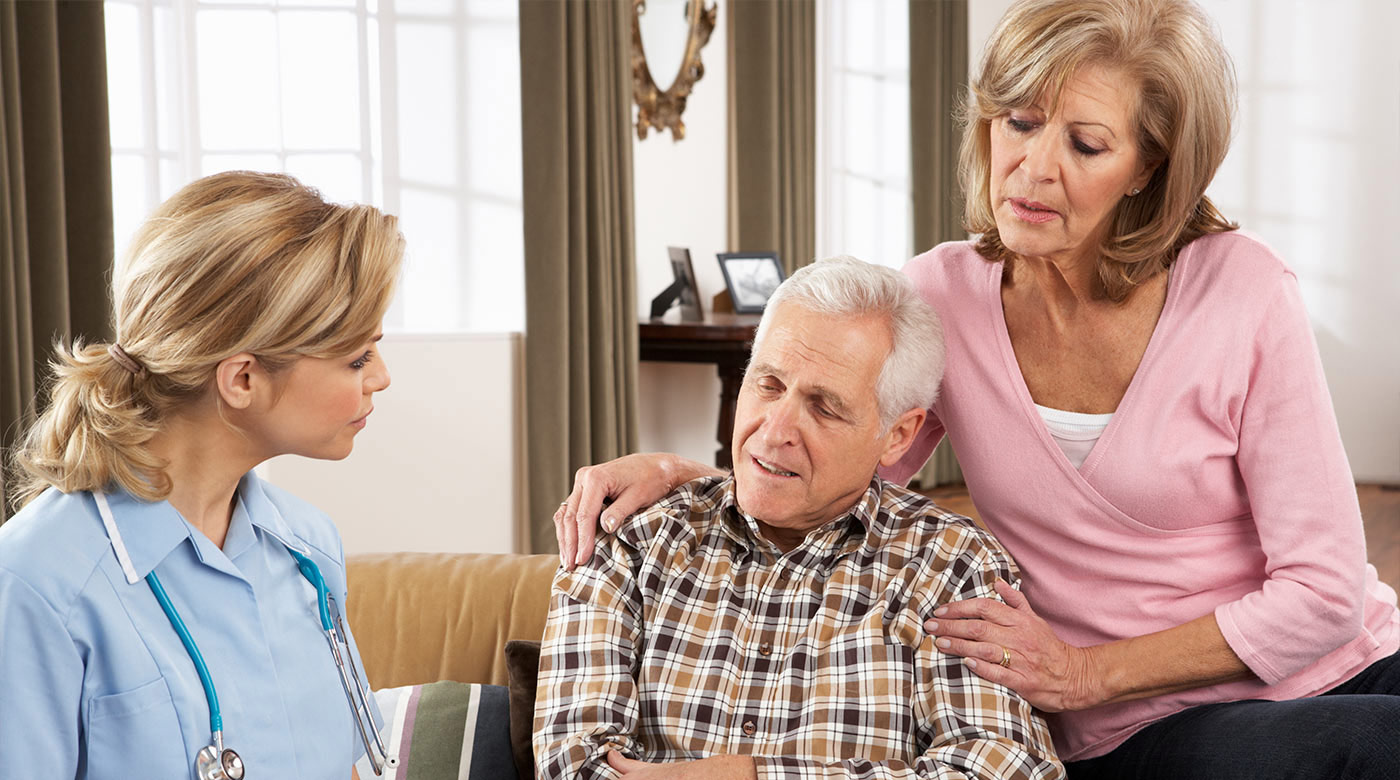 What residents and loved ones have to say about A Plus Home Care Services – Ankeny, IA:
Oh how I wish I had called sooner!!! Erica was wonderful and my dog is in love with her! Cat was awesome and drove me to my appointments .

-AmyElizabeth Cory
---
2700 Matthew John Dr
Dubuque IA 52002
Living Types Available: Independent Living, Assisted Living

4.6/5 Average Rating
22 Total Reviews
What residents and loved ones have to say about Eagle Pointe Place:
Terrific place. Covid was hard on everyone, but the staff did the best they could and worked hard to make sure everyone stayed safe. Now that things are opening up my dad has never been happier!

-William Bouvier
---
2306 Sherwood Dr.
Council Bluffs IA 51503
Living Types Available: Independent Living, Assisted Living

4.4/5 Average Rating
5 Total Reviews
What residents and loved ones have to say about The Rose of Council Bluffs:
My mother has lived in the Rose for three years. Wonderful affordable senior living. Robin is great as the Manager.

-Rhonda Clark
---
835 NE Boston Parkway
Waukee IA 50263
Living Types Available: Independent Living

4.8/5 Average Rating
23 Total Reviews
What residents and loved ones have to say about Attivo Trail:
Yesterday after the 13 snow we got I got an email from the office saying if you parked outside to bring your car keys to the office and they would move your car, clean out the parking space and return your car to its place!!! See before and after pictures! Sure loving Attivo Trail!! Feeling like a spoiled princess

-Nancy Berchenbriter Davis
---
1575 W 53rd St
Davenport, IA 52806
Living Types Available: Independent Living, Assisted Living, Memory Care

4.9/5 Average Rating
29 Total Reviews
What residents and loved ones have to say about Silvercrest Garner Retirement Community:
Silvercrest is a wonderful environment for my Mother-In-law. The staff is nothing short of amazing. They treat her like family and they truly care about her well being. We feel very fortunate that we discovered this hidden gem. My Mother-in-law is in the memory care unit and prior to going there she was getting progressively worse. Since she has been a resident at Silvercrest she has stabilized. I credit the staff and their many daily activities that are designed to engage and challenge the residents as well as being uplifting and fun. In talking to the staff I also realize there is a well thought out plan from the design to the timing of these daily activities. They also encourage the family members to be involved in any and all activities-events. I would like to give a huge shout out and kudos to the wonderful staff at Silvercrest. Thank you for helping us through this very difficult time in our lives, we could not do it without you.

-Bill Baker
---
3500 Lower W Branch Rd
Iowa City IA 52245
Living Types Available: Assisted Living

4.8/5 Average Rating
10 Total Reviews
What residents and loved ones have to say about Bickford of Iowa City:
5? Bickford isn't just an Assisted Living facility but an actual family. My parents have never been happier. I watched staff all weekend flutter around like butterflies in sync and work together to take care of ALL their residents. I am eternally grateful that I no longer have to worry about whether or not my parents are being taken care of and respected the way they should be. Hands down, I would refer anyone to Bickford!

-Kristina Karma Weaver
---
2609 Nicklaus Blvd
Sioux City IA 51106
Living Types Available: Independent Living, Assisted Living, Memory Care

4.8/5 Average Rating
28 Total Reviews
What residents and loved ones have to say about Whispering Creek Senior Living:
Whispering Creek is the best retirement home in the Siouxland area. Five years ago, I helped my aunt move to this area to be close to family. I researched all the best rated retirement homes and this was and still is the best in Siouxland. Whispering Creek provides independent and assistant living. My aunt is 92 years old and is still in an independent apartment. She is able to maintain her independence due to the services available to her. As an independent resident she will have priority to move to assistant living if this becomes necessary. This facility is well run, clean and the building is open and airy. All of the residents who wanted to be vaccinated for COVID-19 have been vaccinated on site. Whispering Creek has well thought out protocols to minimize the risk of COVID-19 transmission. The facility has ongoing recreational and social gathering. These have been curtailed somewhat because of the pandemic but will resume in the future. Before the pandemic the residents shared a common lunch in a grand dinning room. Boxed meals were always available if the residents did not want to attend the common lunch. Currently the residents attend two common meals a week and receive box meals delivered to their rooms on the other days. This allows for social distancing but still allows friendships to continue. If you want a place where your family member can live a pleasant and happy life in their golden years, Whispering Creek would be a good choice.

-Michael Kuhn
---
More Highly Rated IA Senior Living & Care Facilities
Home Care Assistance – the Cedar Valley/Cedar Falls
The Arbordale – An Essex Community
Palmer Hills Retirement Community
The Kensington Senior Living & Memory Care at Fort Madison
Legacy Senior Living Community