With having the smallest population of any state and only three counties, Delaware should be an easy place to locate senior living and care. But even in the Blue Hen state, which boasts more corporate entities than residents, you face a bewildering array of independent living, assisted living, and memory care, among other options. How do you know what the right fit is for you or your loved ones?
We've sifted through the many fine choices available in the popular cities of the state to present these highly-rated options on our site. We tell you exactly where to find them, so you can discover a facility that's in your location. But don't worry if you don't see one at your preferred address. You can do your own search in our senior living directory, which is more complete but unranked. You can also contact us for a personal chat on what living option will work for you.
Tips for Selecting a Delaware Provider for Aging Adults
While it's a delight to be near enough to the grandkids to visit them as needed, being close to loved ones shouldn't be the main reason that you pick a community tailored to the over-55 set. Instead, you'll want a place that is within the immediate proximity of your primary care physician and any medical specialists that you see often. You'll then be able to see these doctors quickly and easily when you have to.
Ranking The Best Senior Living Facilities in State
When ranking the following senior living centers, their popularity wasn't part of the criteria. Instead, we gauged reviews from Google, Facebook, and other mature-adult living websites for Delaware. We looked for providers who had no complaints or violations lodged with the Division of Long Term Care Residents Protection.
Finally, we picked communities that were affordable for most elderly, which runs about $6,035 as of 2020, and not only covers housing but most meals, basic services, and some amenities. Keep in mind that memory care and nursing homes can cost much more per month. But with them, you're also paying for a greater level of care.
Top Rated Delaware Senior Living Facilities

4.82/5 Average Rating of Facilities
367 Total Reviews
---
200 E Village Rd
Newark DE 19713
Living Types Available: Assisted Living, Memory Care

4.8/5 Average Rating
17 Total Reviews
What residents and loved ones have to say about Paramount Senior Living at Newark:
My grandma has lived at this care center for almost 3 years This has been one of the best experiences for us because I live in Utah and she is in Delaware the staff completely understands our entire situation and they are very friendly and help us every time we need to get something taken care of with grandma she had to go to and never place short term And it was an absolute miserable experience they wouldn't even let me talk to my grandmother so I'm so glad she's back at Paramount they are very easy to work with and understand our situation I'm so glad we found this facility for my grandma she is always telling us how good the food is and how friendly the staff is with her she's 97 years old so we don't know how much longer shell be with us but I'm glad she's in a place where we Fell Comfortable being able to leave her there I cant Say how happy I am been with there and care for my grandmother Thank you so much Paramount for making a fell comfortable with my grandmothers care Especially with us being offered three thousand miles away

-Eric C
---
4949 Ogletown Stanton Rd
Newark, DE 19713
Living Types Available: Independent Living, Assisted Living, Nursing Home

4.8/5 Average Rating
33 Total Reviews
What residents and loved ones have to say about Churchman Village:
Words cannot express the gratitude towards the Churchman Village and their rehab center. Churchman Village provided my mom with excellent care. Our family, thank you for giving her the love and attention she needed. From admissions, nurses, therapy, social workers, activities, financial staff, front desk clerks, your attention to me moms needs were above and beyond!! I will never forget mom telling me that your staff loved her! In these trying times and dealing with Covid-19, you took all the necessary precautions to ensure everyone's safety! Thanks again from the bottom of moms and the families heart. We will definitely recommend this facility for rehab and for long term.

-Tonya Hurt
---
191 Westminster Dr
Dover, DE 19904
Living Types Available: Assisted Living, Nursing Home

5.0/5 Average Rating
7 Total Reviews
What residents and loved ones have to say about Westminster Village in Dover:
Both of my in-laws are there. Westminster is a top quality place with caring people to care for your loved ones. Believe me- my parents and grandparents have been to a few places that aren't suitable for a stray dog so I had to move them around to quite a few places in VA. I wish there were more places like WM in VA that can meet all three living situations – senior independent living, assisted living and long term skilled nursing care.

-Harriet Stevens
---
2004 Shipley Rd
Wilmington, DE 19803
Living Types Available:

4.8/5 Average Rating
11 Total Reviews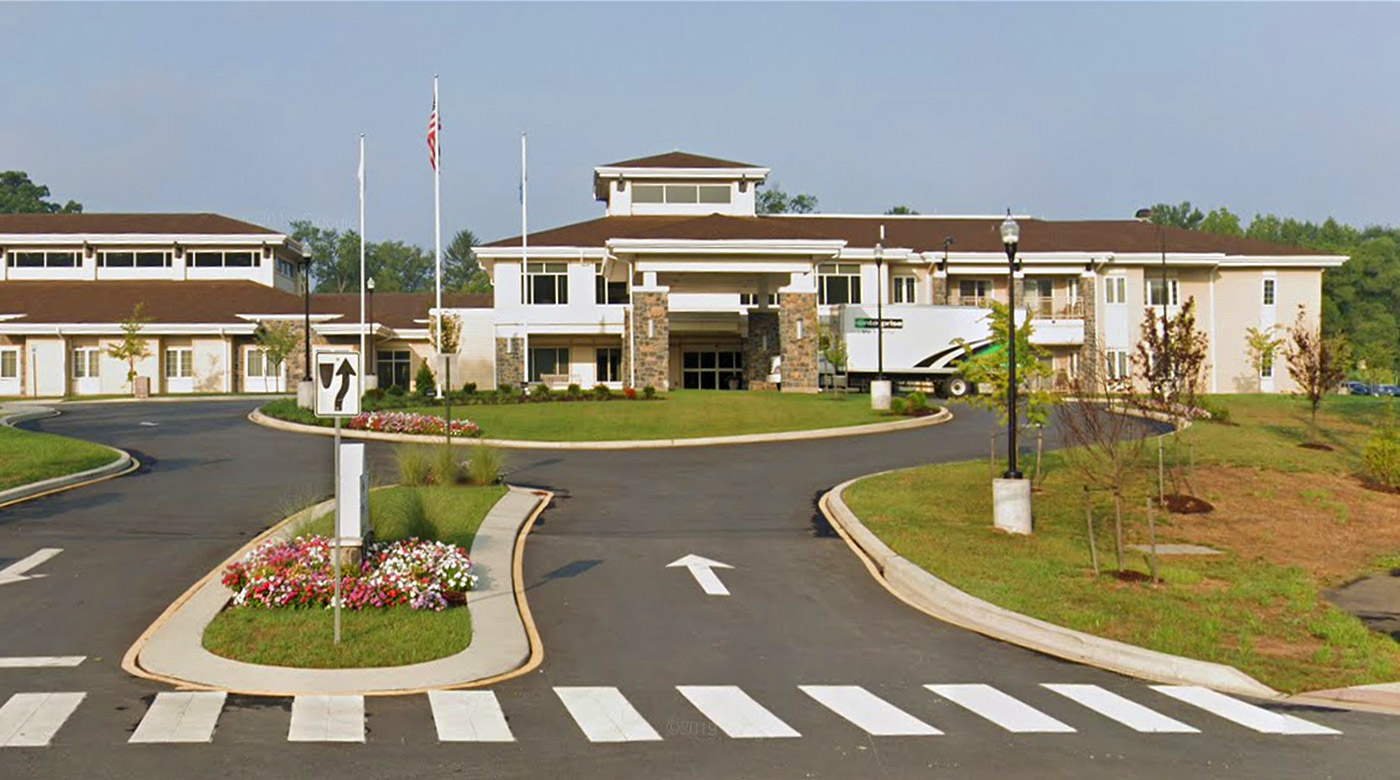 What residents and loved ones have to say about Listing:
Absolutely LOVE Harbor Chase. I cant say enough about the staff and how caring they are. There are several that go above and beyond what they need to do. My mom has been there for about 1.5 years and wouldn't change it. Even with a Covid outbreak in one unit, their diligence kept it contained and possibly saved lives. When I call I always end up talking with a nurse. Ocean to Skys review below has some things that are not true. There are nurses around the clock. There is little turnover. Most of the staff I have worked with have been there since we have been there. Sounds more like a disgruntled employee than a true review. Seems odd that the same person reviewed two other communities within three months. A tour would not know about certain managers that have left and when. Outside HC professionals are the physical and occupational therapists, doctors and hospice. All needed personal. Not sure how this person would know this since no family is allowed in to see who has a mask and face shield on. While I cant see my mom, I know she is being cared for.

-Alyssa Acossi
---
500 S Dupont Blvd
Milford, DE 19963
Living Types Available: Assisted Living, Memory Care

4.9/5 Average Rating
8 Total Reviews
What residents and loved ones have to say about Milford Place Retirement Community:
Very happy with Milford place. Staff is absolutely excellent and I have seen an improvement in my relative who is there! Very caring and friendly! The memory unit could use an update on furniture and decor but remaining facility is very nice and updated.

-Kathleen