Get Free Assistance! Speak with a Senior Living expert about Colonial of Fort Lauderdale.
---
About Colonial Assisted Living of Fort Lauderdale
We're not just Compassionate, We're Affordable Too!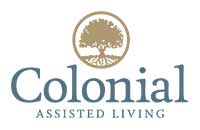 Looking for senior living? Colonial of Fort Lauderdale can create the perfect fit for your aging needs and care. We are right in Lauderhill, close to local attractions, and other events and activities. Residents also have choices when it comes to local medical centers, physicians, and pharmacies.
We create a comfortable lifestyle by concentrating on you and your loved ones. We will create a specialized level of care that meets your needs. Our community is filled with people just like you. Our residents rest easy knowing that they live in a safe, worry free environment that allow them lead dignified lives. Friends and relatives are always welcome to come visit you join you for meal in the dining area.
Colonial of Fort Lauderdale Assisted Living and Memory Care
Colonial of Fort Lauderdale delivers specialized care for assisted living and Alzheimer's disease and other forms of dementia.
Every unit has its own climate control, bathroom, as well as spacious closets that are great for storage. All residents have access to landscaped grounds and common areas. The staff is some of the best in Lauderhill, they're always available to help with any level of services our residents need. We can assist with medical reminders to designing exercise programs and scheduling entertainment events.
We designed the dining area at Colonial of Fort Lauderdale to be a cozy, home style setting for our residents and family members. Our specialty is customized menus that provide delicious, home cooked meals that meet the needs of all residents.
Colonial of Fort Lauderdale Amenities & Services
We offer seniors the latest amenities in comfort that they would enjoy in the comfort of their own homes. On-site salon, Wellness center, private dining options are available for all residents. The staff here are fully trained, friendly and accessible. They will help your residents enjoy their stay with us.
Our facility has Skilled nursing, bathing assistance, grooming assistance, medication management, activities of daily living (ADL's) and other ways we keep seniors active and healthy. Our staff works really hard to keep our aging residents active and independent, keeping everyone feeling young and healthy. Residents enjoy of a full schedule of social, educational and entertaining activities. Our structured program helps all residents maintain a high quality of life. Many of our activities encourage members to socialize and develop friendships with other residents. We make sure the activities are fun and entertaining.
Want to learn more about what our senior living community can offer you? Call (800) 755-1458 for more information.
Contact Us to Get Pricing & Schedule Tours
* Required Fields
By clicking Request Free Info, you agree to the terms and conditions of our Privacy Policy. You also consent that we, or our partner providers, can reach out to you using a system that can auto-dial; however, you do not need to consent to this to use our service.
---
Prefer to speak to a live person? Talk to a local senior living advisor today
(800) 755-1458
Colonial of Fort Lauderdale – Reviews
What an amazing community. By far one the most welcoming places I have ever been. All the residents were so happy and well taken care of.
I must say this Community is Amazing!!!. If you are looking for a Community to place your love one, I would suggest Colonial Assisted living at Ft. Lauderdale. Ms. Ana is very Kind and Caring. The Entire Team work together with a Spirit of Excellence and it shines bright everyday in everway.
I have been working here for almost a year, the facility is clean and kept up to date. The staff is friendly and cares for the residents. Overall it's a great place to work.
Dear sir/madam I Excited to share my experience of colonial assisted living ☺️ my mom live there and it was an amazing choice as she is well cared for there staff very attentive caring understanding so many words I could apply but one stands out !! BEST CHOICE FOR ELDERLY LIVING thank you Colonial as it takes a village, a saying my mom taught me when I was a child once a man twice a child and it takes a village to raise your children now a village is needed to care for our parents as they are now children again YHANK YOU COLONIAL!!!!!!
Excellent staff, Ana knows how to follow through and get the job done. Have been here for 2 years and really enjoy living here
Rate and Review Colonial Assisted Living of Fort Lauderdale
Community Details
Colonial of Fort Lauderdale Amenities and Services
Amenities
On-site salon
Wellness center
private dining options
Services
Skilled nursing
bathing assistance
grooming assistance
medication management
activities of daily living (ADL's)
Do you have questions? Speak to a local senior living advisor for free.
(800) 755-1458
Colonial of Fort Lauderdale Housing and Staff
Living Types Available
Staff
Trained staff
Skilled nursing
Not sure what senior living is right for you or your loved ones? Call us today!
(800) 755-1458